Well it took me long enough but I finally finished it.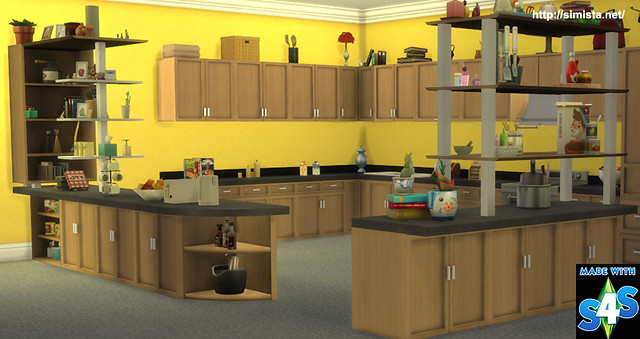 I bring you the Prodigious Kitchen, fresh from the sim factory to you.
It has six swatches so if anyone wants to recolor go your hardest.
A side note, the island benches has another rounded end
not shown in these pics. After I made this it would not go anywhere
so disregard it, you don't need it anyway.